Cook Islands Barrister Reuben Tylor will feature at the final STEP New Zealand Seminar for 2023.
The seminar, held on Wednesday November 29, will delve into 'Cross border issues with matrimonial/relationship property agreements and the Cook Islands relationship property trust.'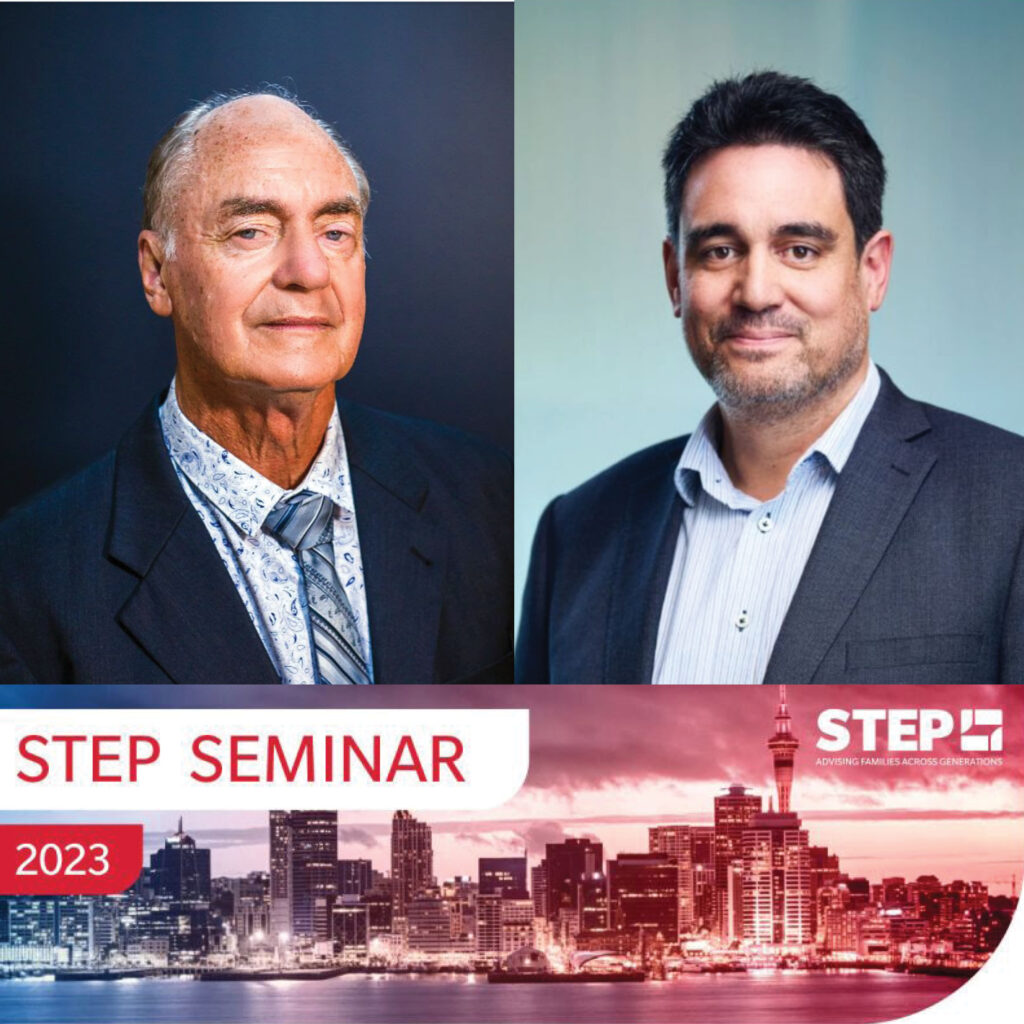 Tylor will be presenting alongside Israel Vaealiki, a partner in the Private Client and Trusts team at Auckland's Jackson Russell Lawyers.
Estate planners and wealth managers will gain valuable insights into navigating cross-border challenges in matrimonial and relationship property agreements, with a special emphasis on the innovative Cook Islands Relationship Property Trust.
Tylor, Director and founder at Trustees & Fiduciaries Cook Islands, has been involved in the offshore trust industry, both as lawyer, and shareholder of trustee companies, since the early 1980's. With extensive experience of nearly four decades in handling high net worth trusts, he has collaborated with numerous families utilising trusts not just for wealth management and accumulation but also for the successful transfer of wealth from one generation to the next.
In 2020, Tylor worked with prominent US-based foreign trust specialist, Elizabeth Morgan to develop the concept of the Relationship Property Trust. After its approval by the government of the Cook Islands, worked with New Zealand parliamentary draftsmen to produce the International Relationship Property Trust Act (2021).
"The International Relationship Property Trust Act (2021) gives Estate Planners a new tool to prevent the assets of high net worth families being broken up in the event of a divorce. Ultimately, the emphasis in the legislation is on retaining social cohesion and traditional Judeo-Christian family values." Reuben Tylor
SEMINAR DETAILS
DATE
Wednesday 29th November 2023
4.00 – 6.00pm
LOCATION
The Logan Campbell Room, The Northern Club,
19 Princes Street, Auckland CBD
Presenters:
Israel Vaealiki TEP: A distinguished partner at Jackson Russell, specializing in trust law and succession planning for nearly two decades. Vaealiki is a member of the Society of Trust and Estate Practitioners (STEP) and the International Bar Association.
Reuben Tylor: With over 40 years of specialised expertise, Reuben Tylor is a renowned figure in asset protection and cross-border trust structuring. Having played a key role in establishing the Cook Islands as an offshore center, his influence extends to the introduction of asset protection legislation in 1989 and the recent promotion of legislation for the innovative Relationship Property Trust.
For more information and registration, visit https://www.stepnz.org/seminar-registration.