Cook Islands Finance, the government agency entrusted with promoting and developing the financial services sector, embraced the opportunity to highlight the Cook Islands financial services industry on the global stage at the highly anticipated 2023 STEP Asia Conference, held at the Grand Hyatt Hong Kong on November 14-15, 2023.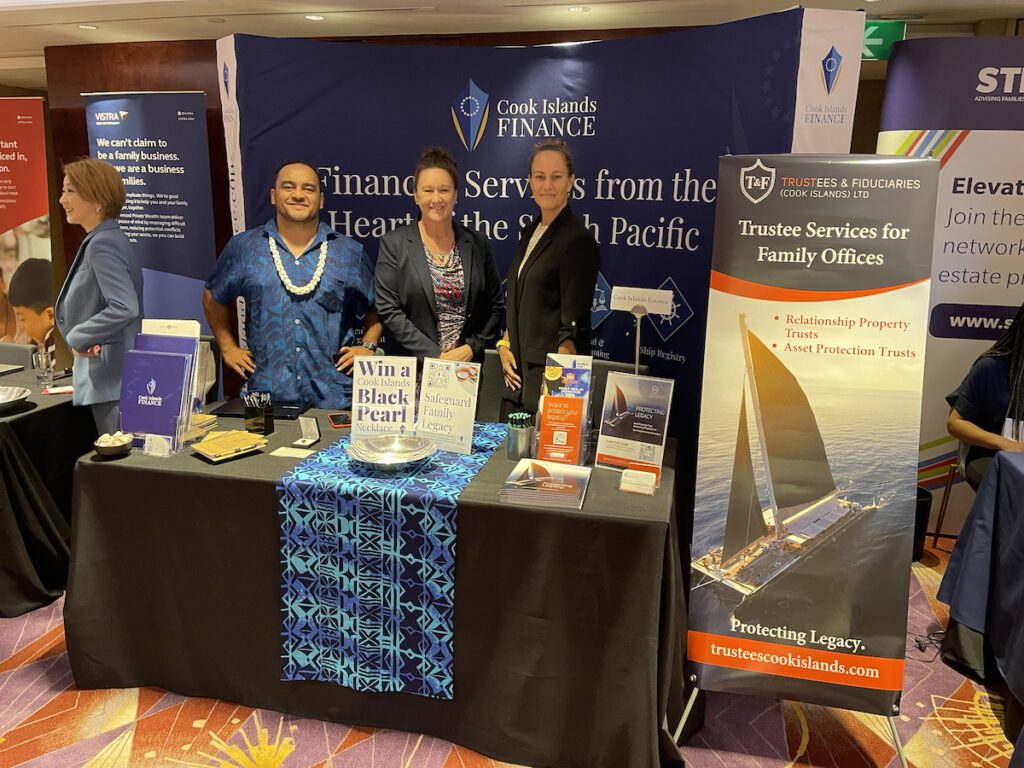 STEP Asia 2023 is considered a must-attend event for leading wealth management practitioners worldwide, with speakers and attendees from across the globe delving into cutting-edge topics crucial to the wealth management community. The conference is a hub for insights, tools, and business opportunities, empowering financial professionals to enhance support for their clients in the upcoming year.
Cook Islands Finance CEO Tony Fe'ao was accompanied by Nadine Newnham and Noovai Aspris of Trustees and Fiduciaries Cook Islands, enhancing the Cook Islands' presence and engagement at the conference.
Fe'ao provided a positive overview of his first STEP conference.
"STEP Asia 2023 provided a fantastic opportunity to showcase the Cook Islands financial services industry to a truly global audience. Connecting with wealth management professionals from Asia, the Pacific, Europe, USA, and the UK under one roof makes it a worthwhile investment of time and resource."
Nadine Newnham, Managing Director at Trustees and Fiduciaries Cook Islands, who has been in the Trust industry for over 30 years, attended the conference with Cook Islands Finance.
"Connections made at the conference will be invaluable to our business and there was a good deal of interest in the Cook Islands new RPT trust product." stated Newnham
"The two days of sessions were very informative and gave us insight into the current global trends and where T&F as a company could position ourselves to take advantage of those trends."
STEP Asia's commitment to fostering a culture of networking resonated with the Cook Islands Finance team, emphasising the significance of meaningful connections in an industry built on trusted relationships. CEO Tony Fe'ao highlighted this aspect, noting, "In an industry that is built on trusted relationships, every connection we make at events like STEP Asia 2023 has the potential to be mutually beneficial for both parties."
Mark Walley, STEP Global CEO, echoed the sentiment by emphasising the vibrant networking environment at the conference. When asked about the conference's atmosphere, he remarked, "Just listen to the room," capturing the energetic hum of conversation and exchange of ideas among attendees.
STEP (The Society of Trust and Estate Practitioners) is a global professional body, with more than 21,000 members comprising lawyers, accountants, trustees and other practitioners that help families plan for their futures.
For further information about Cook Islands Finance and its participation in the 2023 STEP Asia Conference, contact enquiry@fsda.gov.ck