With the International Relationship Property Trust (IRPT), the Cook Islands' financial services industry is reinforcing its position as a key member of the international financial services community.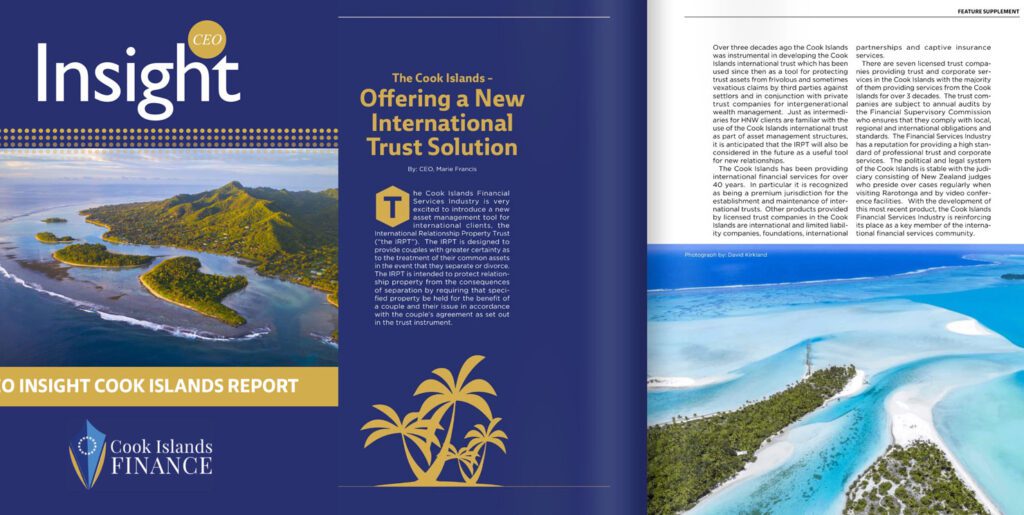 In a special CEO Insight Report, Cook Islands Finance discusses how this unique new asset management tool can be used to protect matrimonial property against the consequences of a divorce.
For high net worth families, together with their advisers and planners, this must-read Report explains how the IRPT serves to mitigate the risk of damage to family assets that may follow the divorce of the founders.
As well as being globally recognised as a premium jurisdiction for the establishment and maintenance of international trusts, other products provided by licensed trust companies in the Cook Islands are international and limited liability companies, foundations, international partnerships and captive insurance services.
To read the Report, click here.
W: cookislandsfinance.com
E: enquiry@fsda.gov.ck
T: 682 21 175